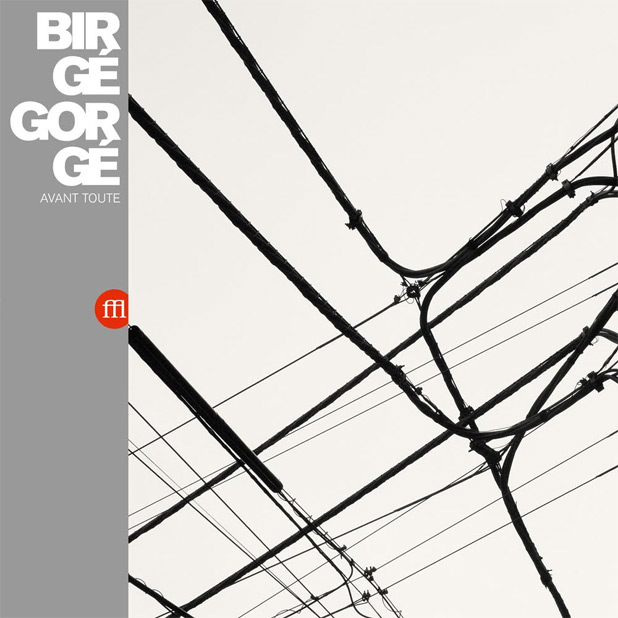 Have you ever imagined what a meeting between the Silver Apples and Sonny Sharrock would sound like ?
Jeudi 9 Juin à 18h30 nous nous retrouverons à nouveau en duo, chose extrêmement rare, pour un showcase.
Souffle continu
22 rue Gerbier 75011 - Entrée libre
In 1974, Jean-Jacques Birgé, one of the first French synthesizer players (ARP 2600) along with Francis Gorgé, virtuoso guitarist, created some unique improvised pop music.
These unreleased and flamboyant recordings would be the source for the cult 1975 « Défense de » album by Birgé, Gorgé, Shiroc before founding Un Drame Musical Instantané with Bernard Vitet.
Press :
the emergence of jean-jacques birgé and francis gorgé's avant toute on souffle continu
Addict Culture Birgé/Gorgé, la liberté Avant Toute chose
MERZBO-DEREK (L'ANGLE DU HASARD)
THE FRENCH WORD FOR FREAK-OUT
by Byron Coley, August 2017
Previously unreleased material recorded by synthesizer player Jean-Jacques Birgé and guitarist Francis Gorgé, some of it recorded just a week before the first session for Défense De, the 1975 album with which they founded GRRR Records. This label would go on to be the home for their long-running musical project, Un Drame Musical Instantané (with Bernard Vitet), and be one of the French underground's most reliable imprints. But, as the album's title says, this is before all that. The pair had been playing together since the '60s. Their first band, Epimanondas, played their debut concert at the pair's high school, opening for two bands they had booked — Dagon and Red Noise. Yikes. Anyway, these recordings were done five years later, and represent some of the most wailing synth/guitar duet aktion that has ever been waxed. Birgé plays the synth in a very unhinged way, following none of the known musicianly approaches. In this sense, there's a bit of an early Eno vibe to his machine torquing (think Roxy Music BBC sessions), but Gorgé's playing is pretty far from Phil Manzanera's or Robert Fripp's. In the liner notes Francis mentions how much he liked early John McLaughlin and his playing has some of the MASS McLaughlin managed at times, but Gorgé also digs pedals and effects, which allows him access to tones that would make Mahavishnu's scalp shrivel. And Devadip's too. Beautiful stuff.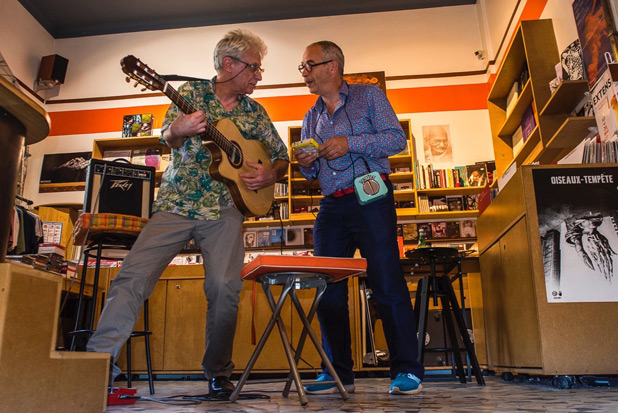 Photo : Gérard Touren
---